Available for Android & iOS NEW!
The official
Bressel und Lade App
The features of our App:
Complete Product overview: A detailed overview of all our products grouped by area of application
Offline availability: After synchronizing the product data, you can also view the product data offline.
Instruction manuals & spare parts lists: The spare parts lists and instruction manuals for each product are available to you simply via a link (requires an Internet connection).
Prices: After you have logged in with your dealer account, you can also view all product prices
Product request: Add products directly to your request list in the app and request them via the app
Watch lists: After you have logged in with your merchant account, you can manage your own watch lists and add products to one of your watch lists.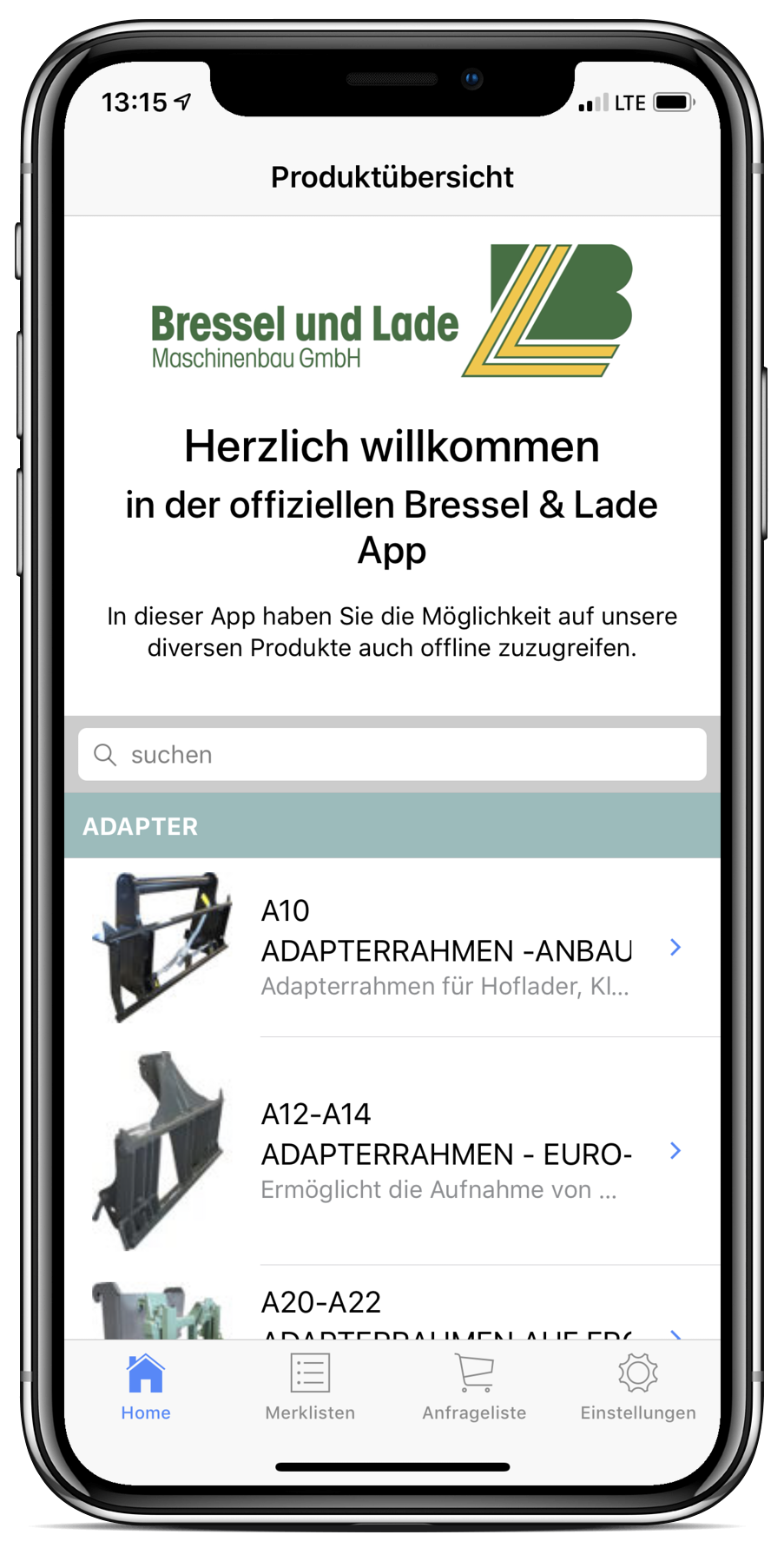 After the installation, you execute the synchronization.